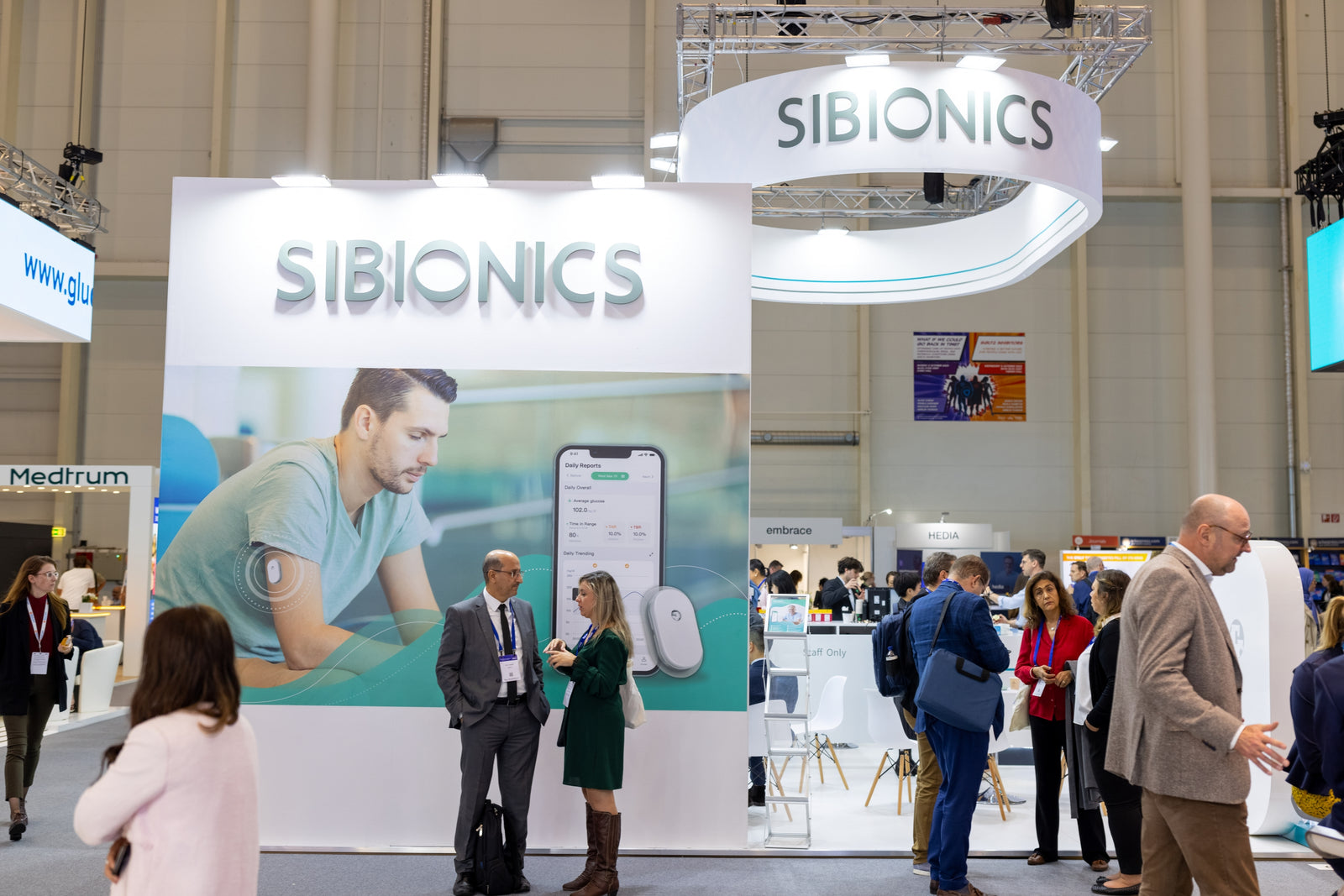 SIBIONICS Made a Remarkable Presence at MEDICA 2023, Paving the Way for a New Future in Digital Diabetes Management
Düsseldorf, Germany - Last week, the highly acclaimed MEDICA 2023, took place successfully in Dusseldorf, Germany. The event attracted over 6,200 international companies, showcasing over 22,000 types of healthcare products and exchanging insights on cutting-edge medical technologies. By presenting its outstanding flagship continuous glucose monitoring(CGM) product, SIBIONICS effectively demonstrated its innovative accomplishments and technological prowess in the field of diabetes management on a global scale.

This exhibition coincidentally aligned with the significant occasion of the 17th World Diabetes Day, and this year's theme is "Know Your Risk, Know Your Response". In a world where diabetes is increasingly prevalent, the emphasis on raising awareness about the risks becomes paramount. This theme underscores the importance of educating oneself of the risk factors associated with diabetes and being equipped with the knowledge to effectively respond to them. According to the International Diabetes Federation(IDF), 537 million adults worldwide - that's 10% of the world's adults were living with diabetes as of 2021. This number is predicted to rise to 643 million by 2030 and 783 million by 2045, posing an even greater public health challenge.
Amidst this challenge, SIBIONICS has brought its state-of-the-art GS1 CGM system at the prestigious MEDICA 2023, setting a new standard for diabetes management.
This groundbreaking solution meticulously monitors glucose levels with exceptional precision, dynamically adjusting to an individual's blood sugar fluctuations. It offers a personalized and proactive approach to diabetes management.
Launched in November 2021, the GS1 was the world's second CGM that applies the working principle of second-generation glucose sensors. This calibration-free, non-scanning and easy-to-use CGM provides up to 14 days of continuous glucose monitoring, freeing diabetic patients from painful and inconvenient fingersticks. To further assist users in better diabetes management, the GS1 CGM also facilitates data sharing with friends and family while seamlessly integrating the latest ProView remote access platform. This equips healthcare providers with the ability to monitor remotely and deliver timely medical interventions as needed.

SIBIONICS has pioneered an integrated technological system grounded in the principles of second-generation sensors. This system has not only attained a sensor process design characterized by high throughput, high consistency, and high stability but also accomplished the independent synthesis of all raw materials, ranging from electrodes and enzyme polymers to semi-permeable membranes. This establishes the foundation for the SIBIONICS CGM system's global competitiveness, making it a noteworthy highlight at the MEDICA conference. The GS1 CGM has obtained the EU MDR certification, qualifying it for entry into the European market. It is also noted that numerous international distributors have shown interest in partnering with SIBIONICS, foreseeing collaborative efforts in exploring the European market. This advancement is poised to yield positive outcomes for individuals affected by diabetes in Europe.
"The remarkable presence of SIBIONICS at MEDICA 2023 marks a significant milestone in the global landscape of diabetes management," said Nowlin Patrick Stewart, Chief Strategy Officer, "And we are proud to showcase the technological advancements and capabilities that SIBIONICS brings to the forefront of medical device manufacturing." 
About SIBIONICS:
Established in 2015, SIBIONICS is a dynamic and innovative medical technology company dedicated to developing advanced solutions for individuals with diabetes. Their mission is to empower diabetes management worldwide, through a combination of implantable medical hardware and a suite of artificial intelligence algorithms while prioritizing CGM accuracy and user-centric design.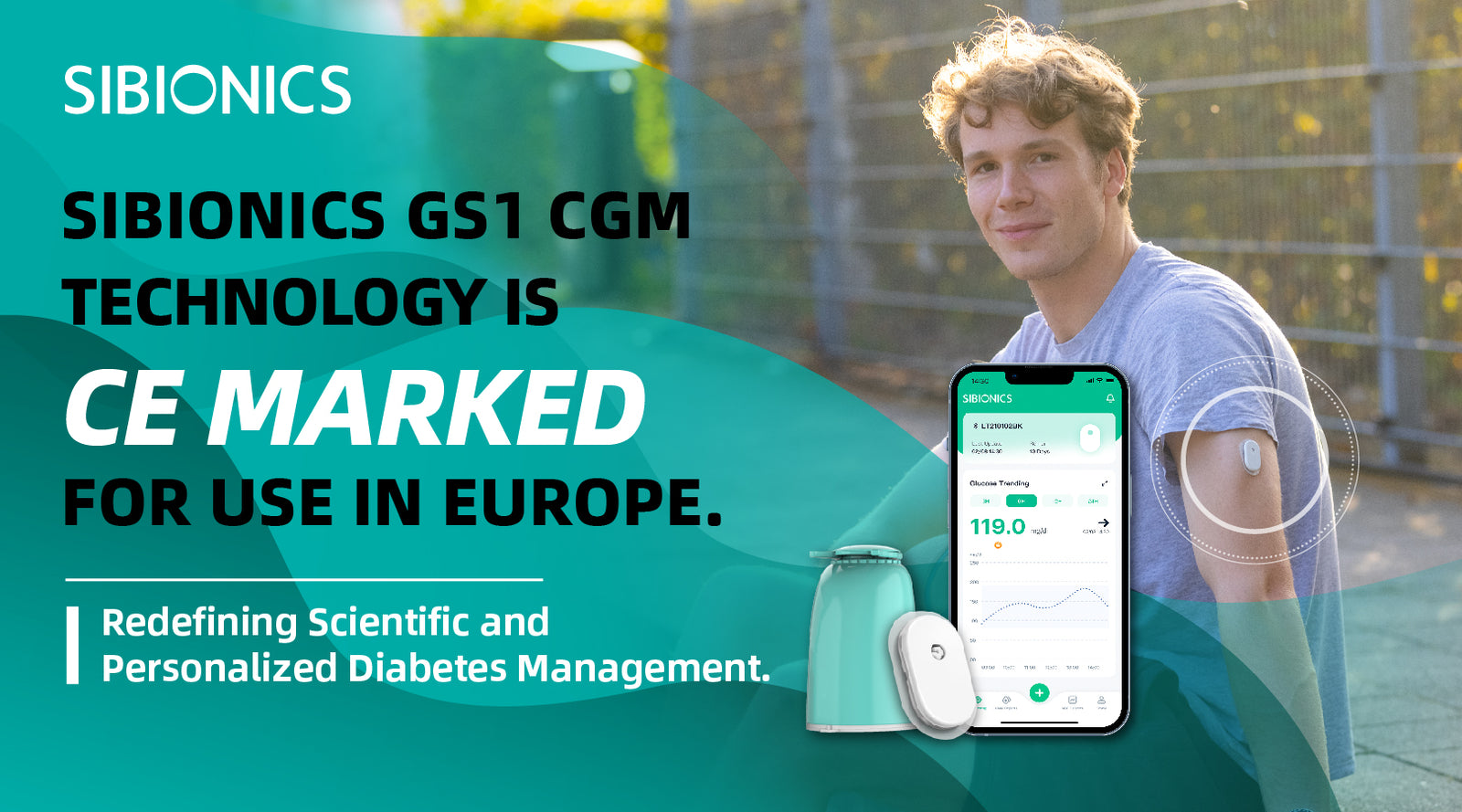 SIBIONICS Achieves Milestone: Receiving CE Mark for Its Groundbreaking GS1 CGM
SIBIONICS, the third biggest CGM brand worldwide, is delighted to announce that it has received the CE Mark for its revolutionary GS1 Continuous Glucose Monitoring System (CGM). This significant milestone marks a momentous achievement for SIBIONICS and paves the way for the distribution and utilization of this game-changing technology throughout the European market.

The CE Mark, also known as the "Conformité Européene" or European Conformity, is a certification indicating that a product complies with European Union (EU) health and safety requirements, demonstrating the quality, safety, and efficacy of the product.

Established in 2015, SIBIONICS boasts a workforce exceeding 700 individuals, with over 40% actively engaged in research and development efforts. As of today, SIBIONICS has collaborated with 1,600 hospitals on adopting the GS1 CGM for inpatient treatment and over 600,000 users have been managing their diabetes with GS1 globally. With production capacity of 6,000,000 units per year and each batch consistently achieving a low MARD value of 8.83%, SIBIONICS is confident to serve a larger customer base.

At its core, the SIBIONICS GS1 CGM System is designed to empower both healthcare professionals and patients with the information they need to make informed treatment decisions and maintain optimal glucose control.

The SIBIONICS GS1 CGM offers users calibration-free, 14 days of continuous glucose monitoring, with the ability to transmit glucose data to their monitoring devices or mobile applications, and generate professional AGP reports. To aid users in better diabetes management, GS1 CGM not only supports data sharing with friends and family but also integrates the latest ProView remote access platform. This platform allows healthcare providers to remotely monitor and provide timely medical interventions.

As an innovative MedTech company that combines medical technology with artificial intelligence, SIBIONICS will strive to bring their innovative and groundbreaking diabetes management technology and expertise to more diabetes patients across the globe.

Simultaneously, SIBIONICS is vigorously expanding its presence in various specialized segments within the area of health management. Their successful launch of the consumer-grade biowearable - the KS1 Continuous Ketone Monitoring System(CKM), has garnered enthusiastic acclaim from consumers.Those interested can find more information here: www.sibiosensor.com
30 October, 2023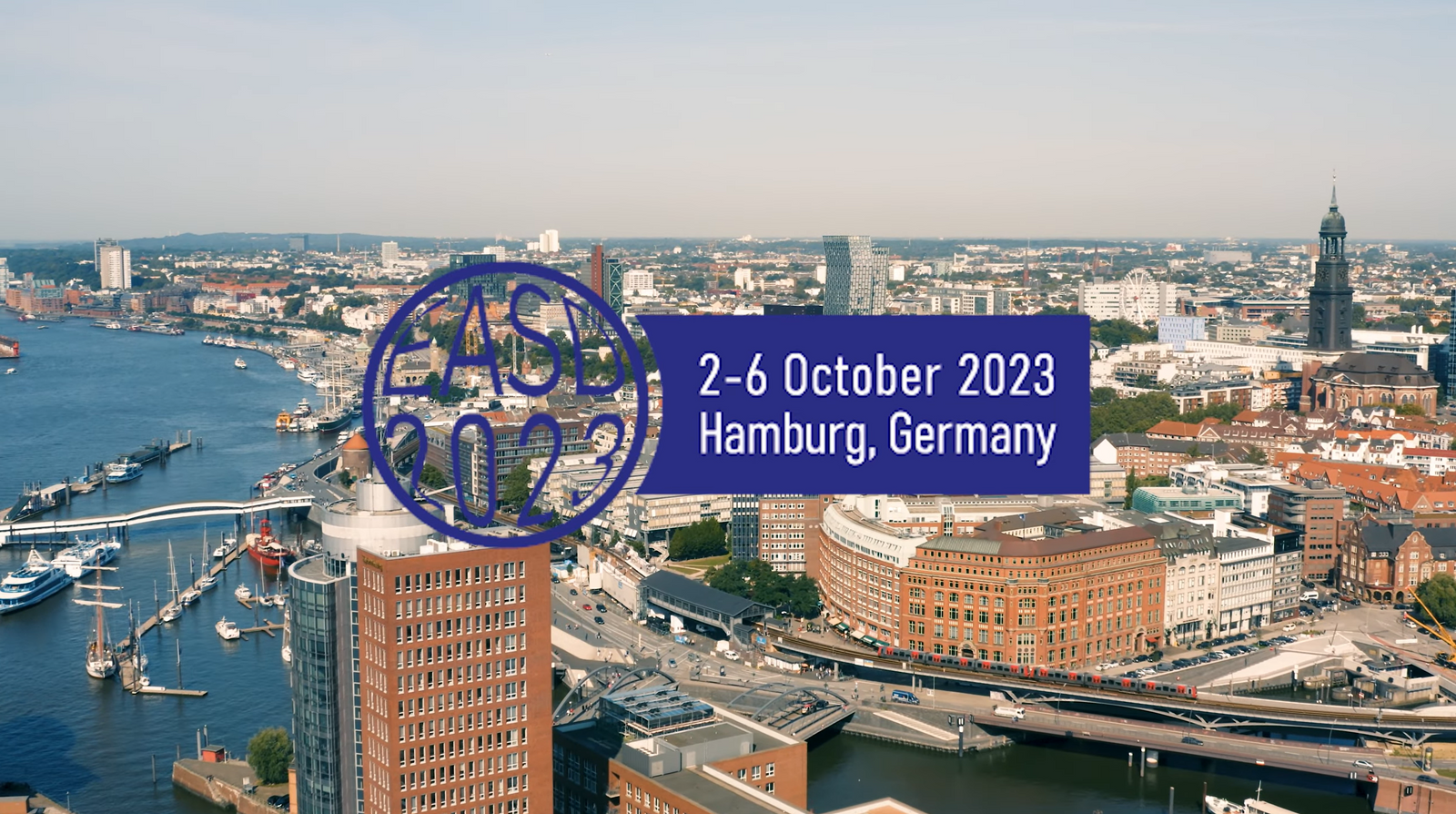 SIBIONICS Made an Impressive Debut @ EASD 2023
SIBIONICS made an impressive debut at EASD 2023, showcasing our flagship product, the SIBIONICS GS1 CGM system.
Looking back at the entire exhibition, our professional team focused on products & services and had pleasant and in-depth discussions with customers. At the same time, we had extensive conversations with industry experts and discussed in depth the future development and application of CGM in diabetes care. SIBIONICS was recognised by many industry experts at the exhibition and raised expectations for the future of our brand.

The exhibition ended successfully, with significant progress made and support and attention from all parties. We would like to thank everyone who visited our stand; your participation enriched the event and gave it meaning.

As we look to the future, we expect SIBIONICS to continue to move forward, and our goal is to help people with diabetes better manage their lives and create more glorious moments in the future.
2-6 October, 2023